Your cancer is unique, so there's rarely a one-size-fits-all treatment option.
You've probably dealt with:
Being unqualified for multiple clinical trials because of their super-specific criteria.
Feeling like big hospitals or pharma companies are "hiding" the right treatment options.
Your doctor is unable to find effective treatment options because of how busy they are, and how complex your cancer is.
If this is you – xINFORM was made for you. Our platform is best for patients who have exhausted standard treatment options and don't know what to do.
xINFORM takes away the waiting, the guessing, and the worrying about what to do next.
xINFORM makes it possible for you to understand:
Your unique cancer
What mutations are significant
What trials are available
The journey of your disease
Promising treatment options (even if it's not an official approved pharma product, but works)
The reasons behind why these treatments are likely to work
And overall anything important you need to know about your cancer, and dealing with it.
All in one very simple report for you, your family, and oncologist to see, which looks like this: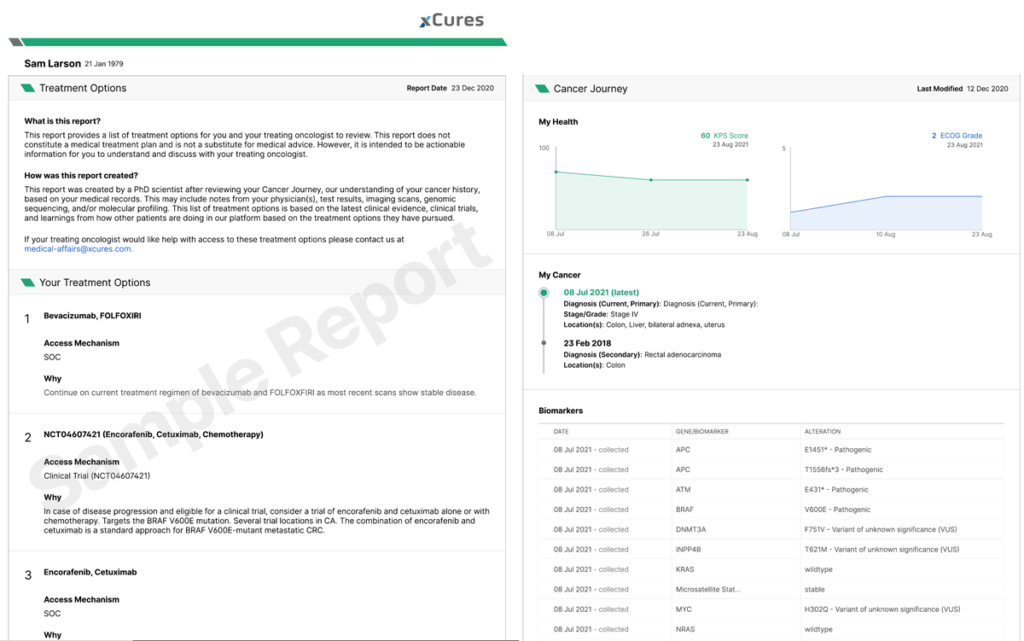 xINFORM allows your doctor to spring into action instead of being stuck still researching the complexities of your cancer.
Your doctor has to deal with:
Researching over 150,000 new and approved treatment articles/studies, treatments, and clinical trials, that are published every year.
On top of that — having to work with 15-20 patients daily.
Our A.I/scientists work in tandem to do most of the research for your doctor.
Learn about why Oncologists highly recommend xINFORM to their patients:
How does it work?
Sign up in minutes
Sign up as a patient and provide your medical info on your couch or chair.
Our A.I organizes and refines your medical records
This helps break down every single detail about your cancer into one report.
Our A.I then finds proven evidence to treat it.
Our A.I goes through the learnings of all patients on the platform and the 100s of thousands of approved treatment articles/studies that are published every year.
You get a simple, visual, 100% secured report.
Everything you and your oncologists have ever needed to know is on this report, and you can go straight to action in your next steps.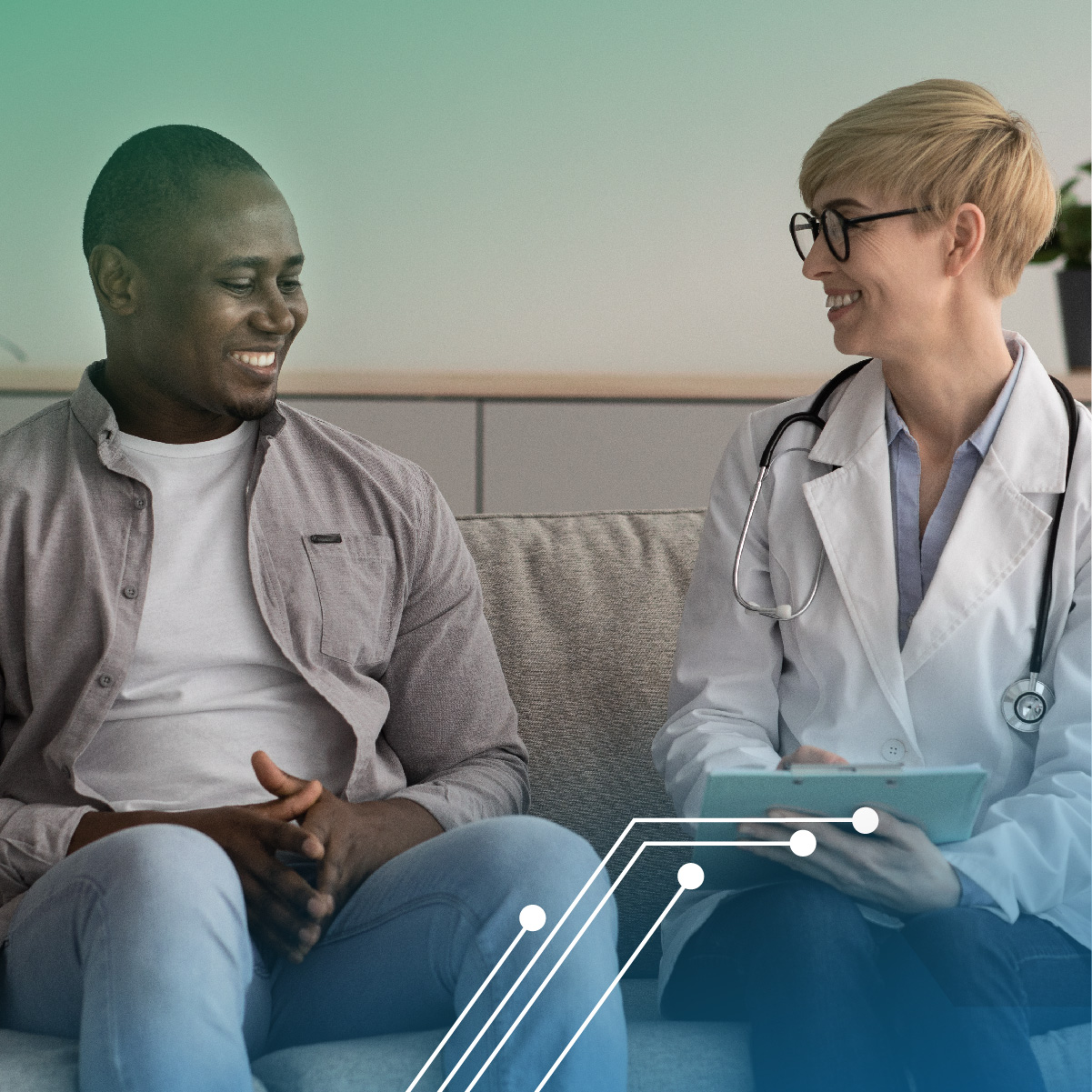 Your personal info will always be private. 
We meet or exceed HIPAA standards
The gold standard set of medical privacy laws.
Fully encrypted.
The insights are only available to you and your oncologist. xCures is backed by a powerful firewall and we use the latest and greatest encryption standards and rotating keys that make sure that no one can use your data for bad reasons.
Breakthrough research
We only use your treatment data (NOT your personal details) to feed our A.I. to help push out more promising treatments to you and other patients.
Learn about why over 1,000 patients/family members of patients love xINFORM:
We never push a pharma product that pays the most in marketing — only treatments that are most likely to work for you.
xINFORM is free because hospitals and cancer researchers use your cancer and treatment data (NOT personal info) to advance cancer research.
The more patients that sign up, the smarter our A.I gets — meaning everyone is getting more and more accurate treatment options as we speak.
xINFORM A.I is based on an algorithm like social media platforms like Facebook or Tiktok. This means you're recommended treatments that has worked for patients similar to you.
xINFORM can be used infinite times, so if a treatment isn't working, you can get newer, more promising options. 
Since we have access to your medical records, we'll know if a treatment you've tried is working or not. We will check in often to make sure things are going the right way.
Possibly save you and your family medical bills on common treatments that don't work, and countless months. 
We know time is of the essence, and we want to make sure you can afford every treatment you can to get your life back on track as quickly as we can.