Recent research in mice has shown that depriving their diet of certain nutrients can slow the growth of certain types of cancer and help the mice live longer.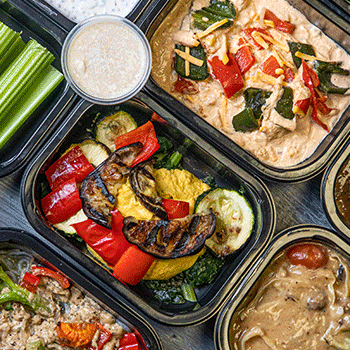 NEAAR-001 is a study combining your chemotherapy treatment with a specially formulated diet that restricts these nutrients that may be involved in cancer growth.  It is not known if this effect in mice will be seen in humans but we are doing this study to learn more.
What will I eat?
The study lasts between 6 to 12 months. Some menu options are shown here. You will get a full overview after you enroll.
Will I receive any compensation?
The food will be delivered to you and you will not have to pay for it.
You will meet with a registered dietitian throughout the study to help you with any diet-related questions.
You will also be paid up to a total of $550 if you complete the study.
Am I eligible for the research study?
For this study, only people who are being treated for newly diagnosed metastatic pancreatic adenocarcinoma are eligible. Furthermore,
You must be about to receive chemotherapy treatment with Gemcitabine and Abraxane.
You must have a bmi > or equal to 18.5.
You do not have insulin-dependent diabetes
I think I am eligible. How do I sign up?
To sign up for the NEAAR-001 research study, just register here. Once you do so, a member of the xCures study team will work with you to screen and enroll you into the NEAAR-001 study, if you are eligible. If you're not eligible for the study, they can also offer alternative treatment assistance.