What is the goal of the research study?
The goal of the study is to see if a specially formulated diet can help reduce, and keep at a low level, nutrients that are potentially involved in cancer management. These nutrients are not essential to eat in extra amounts because your body can create the nutrients on its own.
Who can be in the research study?
Only people who are being treated for advanced pancreatic ductal adenocarcinoma (pancreatic cancer, also called PDAC).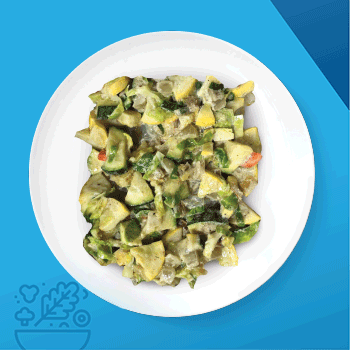 What does the research study involve?
If you are eligible to be in the research study, you will receive complete meals for all your food everyday for 6 weeks. Each week you will need to give a small blood sample for testing. If you participate you will receive all your food free of charge and will be compensated for your time.
How do I sign up?
If you are interested in signing up, please register for the PROMAP research study by first joining the XCELSIOR program. Once you do so, a member of the xCures study team will work with you to screen and enroll into the PROMAP study if you are eligible. If you're not eligible for the study, they can also offer alternative treatment assistance.
What is XCELSIOR?
XCELSIOR is a people-powered outcomes registry run by xCures and the non-profit organization, Cancer Commons. It only takes a couple of minutes to sign up. Once you register, you will be enrolled in a cancer patient data registry. This means we will collect and review your medical information and help track your safety and efficacy outcomes as you participate in different treatments, such as the diet study or other studies for people with cancer. Our goal is to help you and others find treatments that work for them.