Families unite!
At xCures, we run an observational study for individuals with advanced cancer.
If you or a loved one has DIPG/DMG and want to help other patients, you can donate data to this cause.
Register on xINFORM, our patient portal. We automatically gather your, or your loved one's, medical records and organize them so they can be easily analyzed by specialized data scientists, clinical scientists, and leading oncologists.
This can benefit all DIPG and DMG patients and can be very helpful for you too.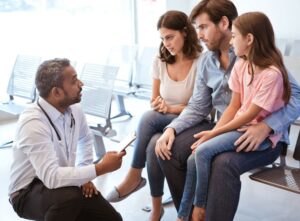 xINFORM gives you access to all your medical records in one location, summarized, to aid decision-making. Our AI-assisted platform can even assist in identifying the most effective treatment options based on everyone's data.
If your child's journey with DMG has ended, but you would like to make their records available to researchers working hard to advance diagnosis and treatment, you may still consent. You will receive access to a full transcript of your child's journey beginning at diagnosis as you fully process your experience.
With the support of patients and their families, we will move the needle for DIPG research – Together!